Being an award-winning eLearning development and training company with nearly 25 years' experience in creating sustainable eLearning programs, we have a wealth of knowledge, expertise, and best practices that we utilize daily in providing our clients with high-quality eLearning. Our eLearning programs are designed to help reduce your costs, limit your risk and have a positive impact on your bottom line. We succeed when our clients succeed!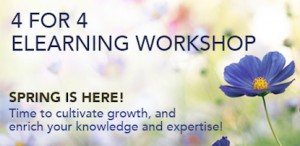 ELEARNING WORKSHOP
Our clients have been asking and our answer is YES!!!
Brookwood is offering custom eLearning workshops (Storyline, Captivate, Lectora, Rise, Presenter) exclusively for your development team, with the opportunity to work with one of our in-house eLearning experts.
Guidance for giving eLearning life to a stagnant storyboard
Kick-start a current project that has hit a wall
Boost your team's eLearning development skills
Drive a high-visibility eLearning project to the next level
HOW IT WORKS
Bring up to 4 team members of YOUR eLearning development team, and work with OUR expert for 4 hours!! Each workshop is exclusively for YOUR company!
Select a day / session for up to 4 hours
Send us the topics you want to cover
Bring your project(s) and collaborate
Work with our eLearning expert
Let our expert guide you and answer any questions
Work on topics such as templates, slide design, interactions, image selection, synchronizing audio, quizzes etc.
Get tips on eLearning best practices
Leave motivated, informed, and ready to take a deep dive into your project
LOCATION
Brookwood Media Arts
716, North Bethlehem Pike,
Lower Gwynedd, PA
(1 day on-site workshop available)
COST: $895 for up to 4 hours
LET's GET STARTED!!
Must have basic understanding of the eLearning tool you are using to develop your project.
Brookwood Training Classes: 
View Full Course Schedule