To help you kick-start your creative thinking, and inspire you to try something new, we thought we'd give you the inside scoop on the top learning trends that have either surfaced or carried into 2017.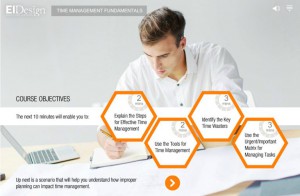 Contextualized Learning
We can expect to see a wider acceptance of microlearning and digital learning design that addresses needs of the modern learner. The biggest gain micro learning has to offer is courses that are multi-device and run seamlessly on desktops, laptops, tablets, and smartphones.
Increased Video Content
A continued surge in the use of videos for both learning and performance support is foreseen in 2017. In order to extract better value from incorporating videos in eLearning, incorporating forms of interactivity into them is also key. For example, learners could be prompted to watch for a specific behavior during the video, which makes the learning experience more engaging for the student.
Mobile Learning
The shift from courses that need 60 minutes or more to bite sized learning that can be easily taken on the go will gain further momentum. While there is still a continued need for formal training that meets specific learning outcomes, there's also an increase in platforms for informal or social learning where learners can convienently collaborate and exchange ideas on problem-solving.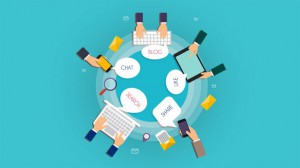 Performance Support Tools
Performance support tools are learning aids that aim to help employees with on the job support. With wider adaptation of mobile learning along with varied forms of micro learning, we can expect to see an increase of PSTs.
Final Thoughts
Applying your knowledge of the latest eLearning trends will be useful in mitigating your current eLearning challenges, as well as prepare you for future courses.