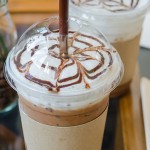 With the many types of learning formats finding the best blend for a learning solution can be a daunting task. Solutions may be comprised of any combination of traditional learning, simulations, microlearning, eLearning, virtual ILT, and peer learning to name a few options. Which combination will meet your needs and make the most sense? Which types of interactions should you use? How much interactivity should you have? What other resources do you need for deployment? The answer is – it depends on the goal(s) you're trying to achieve.
Current conversations on blended learning solutions make one thing clear: Technology is an important factor, but even more important is the alignment of the solution to the organizational requirements and individual performance goals.
Consider the following scenario:
The target audience for a compliance-driven business process course is geographically dispersed and cost is an issue. The current 80-hour instructor-led course is taught over a two-week period. The distance learning solution must address the vast amount of content and numerous terminal and learning objectives. To successfully pass the course, learners are scored on active participation and passing scores on lesson quizzes, a mid-term exam, and final exam.
As an example, before drafting a distance-learning solution take a step back and ask yourself these questions:
What is the performance level that must be obtained by the end of the program?
How many weeks is considered a reasonable delivery time frame?
How much time is the average participant given for professional development on a weekly basis?
What are the learning preferences and technical aptitude of the target audience?
If a distance learning program is new, what will be the tracking and reporting requirements? Who will manage these elements?
What are the content delivery capabilities of the LMS or targeted online platform?
The blend of learning formats depends highly on the organizational policies, work culture, and attainable resources. Be familiar with these elements and how far they can be stretched so that different combinations of learning solutions can be successfully introduced and repeated either in whole or in part.
The complexity and critical nature of the course content also plays a key role. Course objectives and overall performance goals may be targeted at a certain skill or knowledge level, but the course content and context usually varies from simple to complex throughout the program. Recognizing this can help you to determine whether certain content areas are best learned in a prescribed manner or sequence (i.e., risk analysis), non-linearly, in a self-paced manner, or socially.  A well-knit program with various learning approaches will have smooth transitions from one format to the next, set the learner's expectations, and present an overall progressive learning experience.
Back to the original question – which blend is best? Here's a litmus test. Review the pending program design and ask yourself whether you would want to take the program. If it was mandatory, could you complete it successfully? Would you recommend it to someone else? Side-stepping novel approaches helps to maintain focus on the organization's goals and needs of the target audience – the safer the blend, the better, faster, and cheaper. However, on the continuous improvement side better results aren't achieved without trying something different (author bias).
Know the extent that you can explore given organizational, technological, and audience requirements. Dig a little deeper with the needs analysis questions, be creative, and resourceful as you design and develop the program or solution. And, have a little sense of humor. Finding the right blend may take some practice with small pilot groups and multiple revisions based on their feedback. In the end, it will be worth it. Good things come to those who keep trying.